Buckingham Avenue Blog
Posted by Rebecca Miller on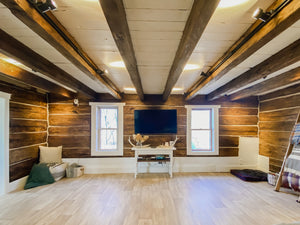 Redfin reached out to us for our best interior design tips for the perfect modern rustic home design. From furnishings and color schemes to art and fabric choices, your rustic interior is just a few steps away. 
Posted by Rebecca Miller on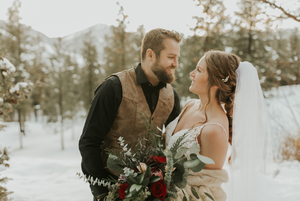 Officially introducing the Millers on Buckingham Avenue. John & Becca were married on December 22, 2021 at Alpine Falls Ranch in Superior, Montana. Floral arrangements and decor were done by Buckingham Avenue, and the rest of this amazing event was made possible by our wonderful friends & family and those mentioned below. Stayed tuned for more information about our special day, 12.22.21 🏔🌲✨. 📍🏔 located at Alpine Falls Ranch in Superior, Montana 📸 captured by Alexis Dooley Photography 🌿 floral arrangements & decor Buckingham Avenue 🗓 event planning & day-of coordination by Alex Westman with Seamless Events ✨ hair & makeup...
Posted by Rebecca Hendrickson on
Create a cozy environment by implementing three decor tips used in our hundred-year-old cozy cabin reveal.