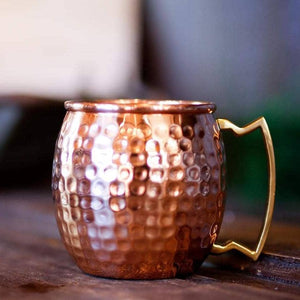 Montana Butte Copper Company Hammered Mug
Whether you're looking for the perfect accessory for your open shelving or if you're planing to enjoy a delicious Moscow Mule, these hammered copper mugs are the perfect choice. These copper mugs were selected from Butte Copper Co. in Montana. 
Butte Copper Co. has been in business for over 40 years and their products are Pure Copper and all coated with a food safe lacquer.

Hammered copper mugs are sold individually.