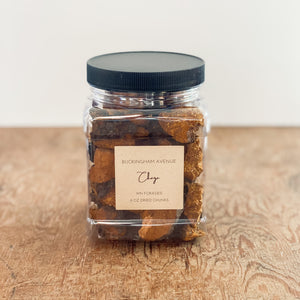 Chaga Mushroom
Chaga mushroom is often used as an ingredient in teas and other beverages and it grows on birch trees in cold climates. It is packed with antioxidants and has been reported to improve immunity, chronic inflammation, blood sugar and cholesterol levels.* This plastic jar contains eight ounces of dried chaga mushroom chunks.
*These statements have not been evaluated by the Food and Drug Administration. This product is not intended to diagnose, treat, cure or prevent disease. 
All of our chaga is wild harvested in Minnesota.